Supply List
All students must have a notebook with paper.
The notebook can be a three-ring binder, a three-pronged folder, or even a spiral notebook (with pockets for handouts).
All students must have a working writing utensil. Pencils are only required for test days. Any other day any pen or pencil will do as long as it is in working condition. I do not require a particular color pen, students can write with any color they want as long as it is legible.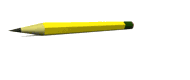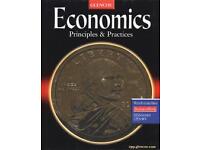 Students are also expected to have their issued textbook with them daily.

Once assigned a book, students are responsible for maintaining them--keeping them in good condition and returning them on time. Students are also accountable for lost or stolen books.
All ECONOMICS students must have a calculator. It only needs to be able to compute simple equations (add, subtract, multiply, divide).