SENIOR PORTRAITS
There will be a meeting for all juniors Wednesday, 4/27 at 8:50 AM in the auditorium concerning senior portraits taken by BPI.
Below you can find the front page of the handout with all of the session information as well as the dates for the senior portraits that we will hand out at the meeting. You can click this link to schedule your appointment and update your contact information with BPI.
In the top right corner is a QR code that we ask the students to scan and fill out their mailing address, and current contact information.
2022 Graduation Live Stream
2022 CHS Honors Day Live Stream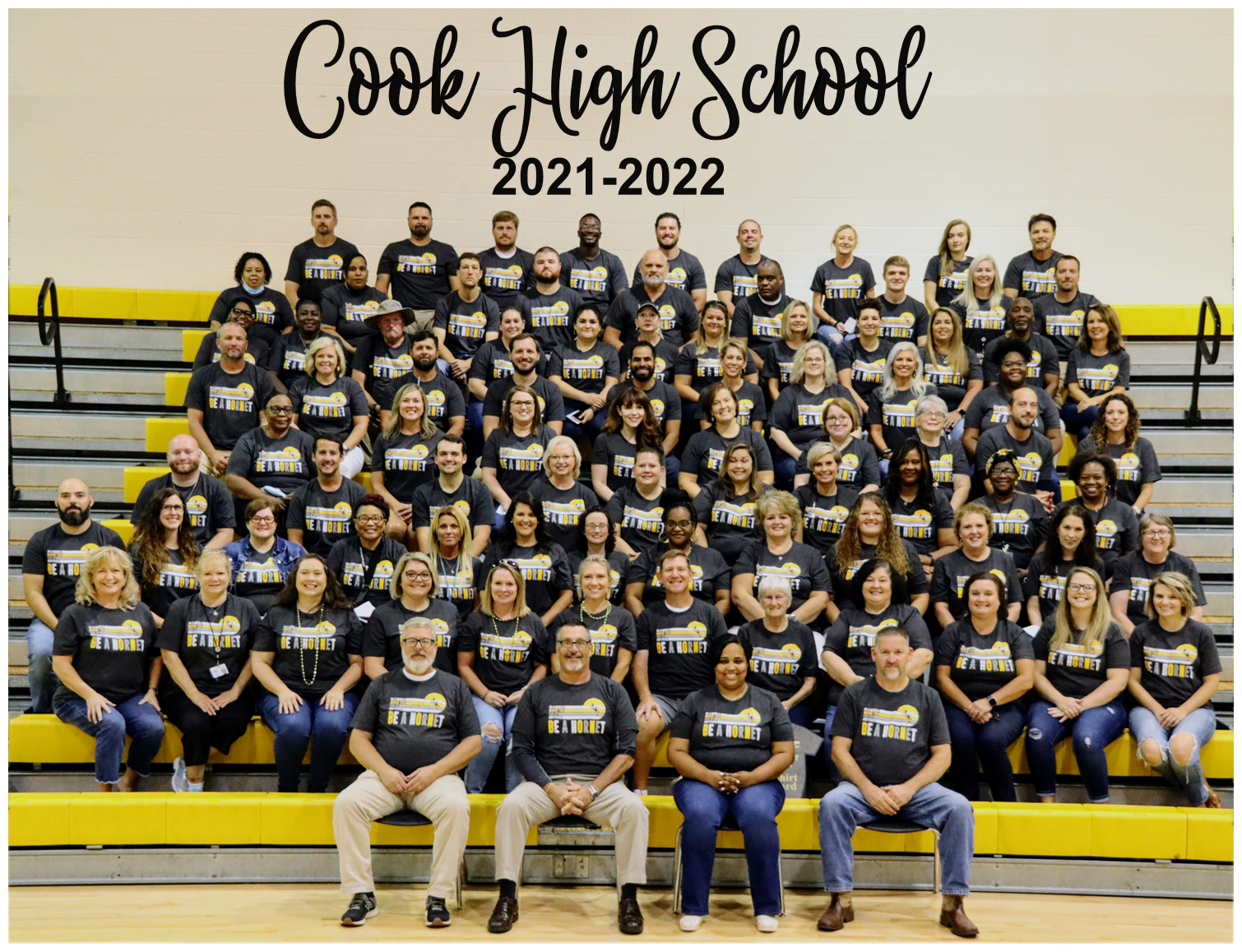 Welcome Back from the Entire Faculty and Staff of Cook High School
GO HORNETS!

SCHOOL PHONE: 229-896-2213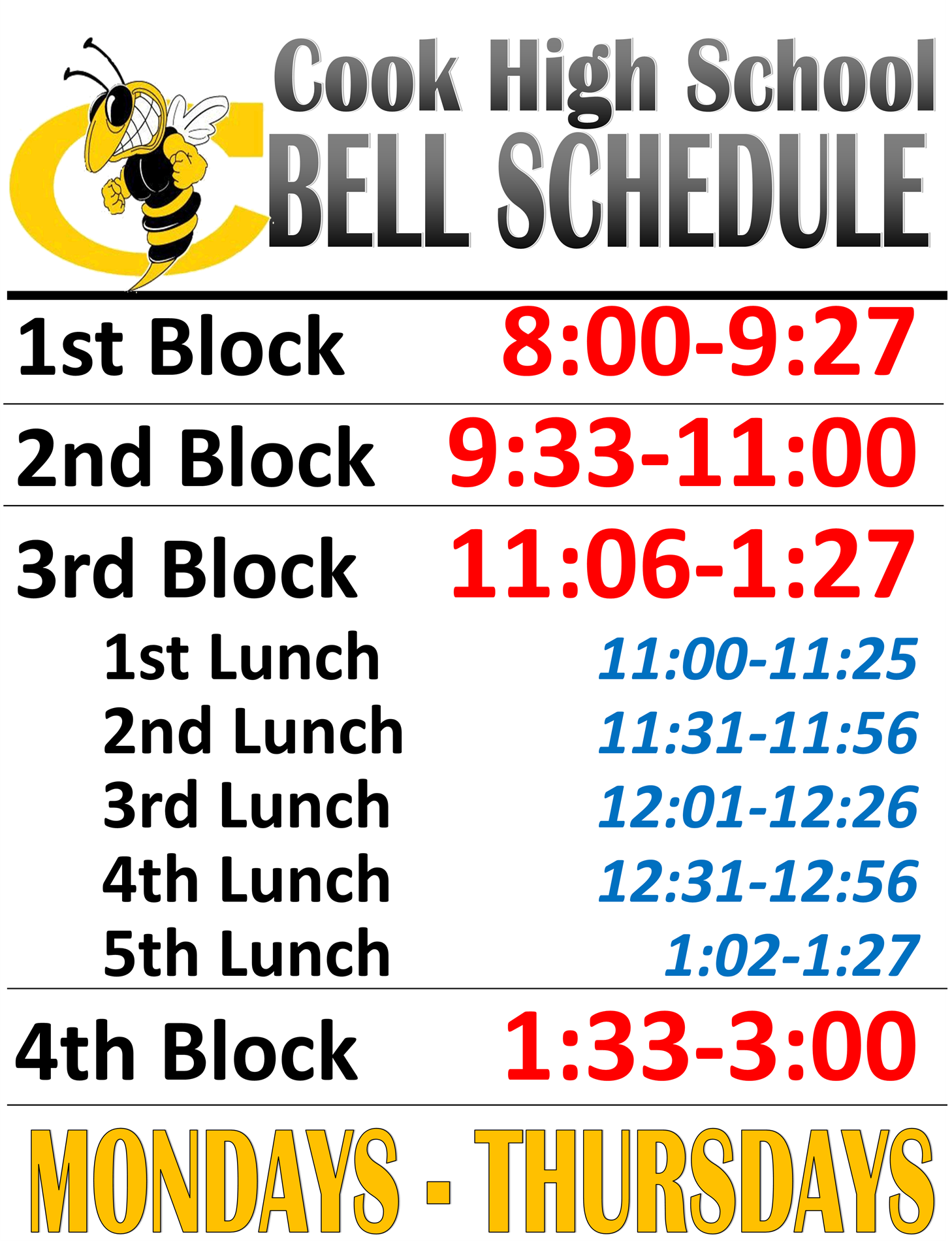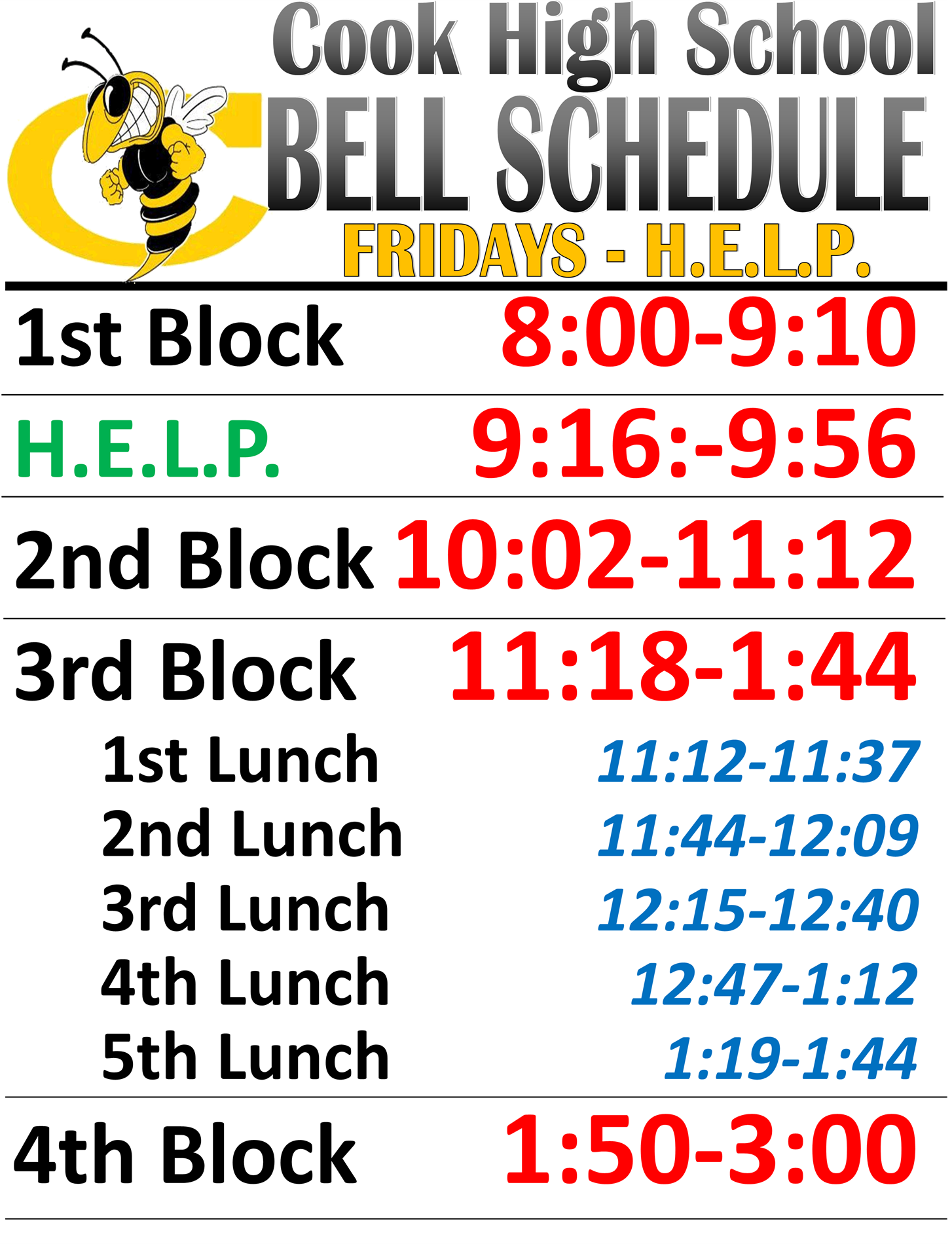 WHAT'S HAPPENING THIS WEEK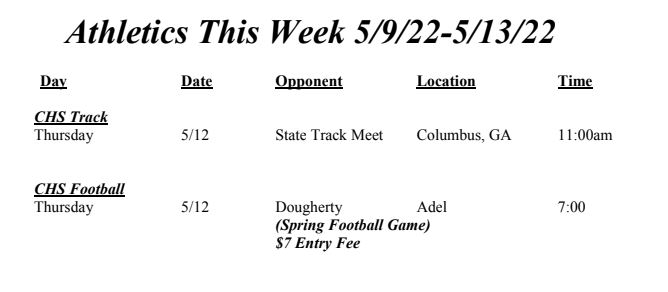 HELPFUL STUDENT AND PARENT LINKS
Cook High School Named AP Honor School for Class of 2020!
This award recognizes the dedication of our school and district to ensure that students are prepared for college and career after graduation.
It also highlights the hard work of our AP teachers and students as they challenge themselves with rigorous coursework, culminating with the AP Exam in May. Superintendent Wood's sentiments in his press release: "I extend my heartfelt congratulations to this year's AP Honor Schools," Superintendent Woods said. "I commend them for their hard work to build strong Advanced Placement programs and, as a result, provide high-quality opportunities for Georgia students."
You can find the complete press release HERE:
WHAT IS UPWARD BOUND?
Upward Bound is a program that provides fundamental support to participants in their preparation for college entrance. The program provides opportunities for participants to succeed in their precollege performance and ultimately in their higher educational pursuits. The goal of Upward Bound is to increase the rate at which participants complete secondary education and enroll in and graduate from institutions of postsecondary education. There is no cost to be a participant in Upward Bound.

Find out more by clicking HERE
Cook High School Student Awarded with Academic Honors
from
College Board National Recognition Programs
A Cook High School student excelled in College Board assessments and schoolwork to earn these awards, which colleges use to identify academically competitive underrepresented students.
Adel, GA – Cook High School student has earned academic honors from the College Board National Recognition Programs. These National Recognition Programs grant underrepresented students with academic honors that can be included on college and scholarship applications and connect students with universities across the country, helping them meaningfully connect to colleges and stand out during the admissions process. Colleges and scholarship programs identify students awarded National African American, Hispanic, Indigenous and/or Rural/Small Town Recognition through College Board's Student Search Service.
Matthew Sermons is a College Board National African American Recognition Program Scholar. He is in the 11th grade at Cook High School.
Students who may be eligible have a GPA of 3.5 or higher and have excelled on the PSAT/NMSQT or PSAT 10, or earned a score of 3 or higher on two or more AP Exams; and are African American or Black, Hispanic American or Latinx, Indigenous, and/or attend school in a rural area or small town.
Eligible students will be invited to apply during their sophomore or junior year and will be awarded at the beginning of the next school year. Students will receive their awards in time to include them on their college and scholarship applications.
"By awarding students who excel academically with honors from the College Board National Recognition Programs, our aim is to create pathways to college for underrepresented students," said Steve Bumbaugh, College Board senior vice president of College & Career Access. "We hope this inspires many more students to work toward this recognition.
Cook High School | New Construction Drone Footage