Courses Taught:
Honors World Literature and Composition
Planning
10 Literature/Composition for RTI and 9 Literature/Composition for RTI
Honors 9th Literature and Composition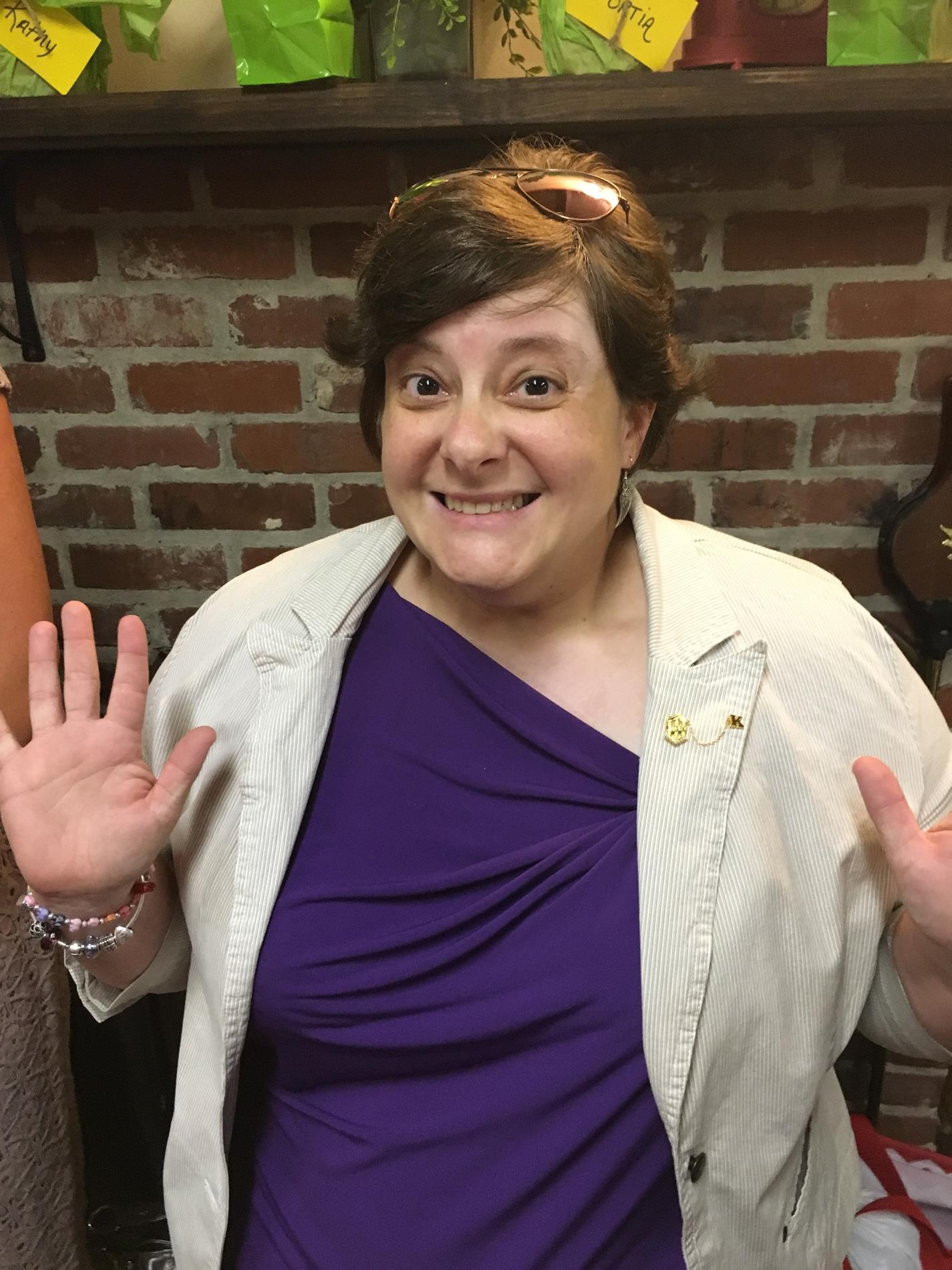 At the beginning of each semester, regardless of the class Shelli Phillips is teaching, she tells students, "You are in charge of your own education and you are the only one who can control what you do and do not learn." Her charge to them is to stop being passive "sitters-in-desks," and to start actively soaking up and applying the knowledge that is being doled out to them each day. Mrs. Phillips reminds them of how lucky they are to live in a country where they have not only the privilege but the responsibility to go to school each day and to receive an education that is free: free of persecution, free of segregation of race or gender, and free of judgment. She challenges her students to become industrious laborers in their diligent conquest to change into the adults they will one day become. Shelli Phillips believes that a teacher's job is to educate the whole student. Education, though, is not just about the subject one teaches – in fact, ninety-five percent of the students she teaches will not go on to a career related to her subject, but it is about teaching the child to be an intellectual, courageous person. When Shelli Phillips teaches, she tells her students stories to help them relate what is being learned to real life. When Shelli Phillips teaches, she is passionate because if she is not passionate, her students will not be. When Shelli Phillips teaches, she asks her students what they think because part of being an American is forming your own opinion about something. When Shelli Phillips teaches, she has students jump in feet first and discover it on their own. Shelli Phillips scares them to death at first because they are accustomed to being given the answer, but she strongly believes that the things one truly learns in life are the things they discover on their own. Some of her students dislike her because they want to be passive "sitters-in-desks," and they want their education to pass over them – not be a part of them. Some of her students love her because they have a new appreciation for the acquisition of knowledge when they leave her classroom. Mrs. Phillips believes that her job as a teacher is ultimately to inspire students to want to learn – the rest is up to them.